Descripción CK-12 Calculus Teacher's Edition covers tips, common errors, enrichment, differentiated instruction and problem solving for teaching CK-12 Calculus Student Edition. The solution guide is available upon request.
It is an educational content of CK-12 Foundation (to access some of the CK-12 contents you must be logged in).
© CK-12 Foundation Licensed under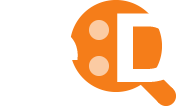 CK-12 Calculus Teacher's Editio?