Descripción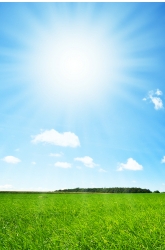 This project will look at how fabrics block UV radiation by examining how fabric thickness, tightness of weave, weight, type of fiber, and color influence the transmission of UV radiation. The goal is to have the student test an initial hypothesis about UV light penetration by conducting a controlled experiment. The experiment will also provide an opportunity for the student to learn about the differences between UVA and UVB in the ultraviolet spectrum.

It is an educational content by education.com.
By clicking on the title of this resource, you will be redirected to the content. If you want to download the project, you just have to join the website, which now is for FREE.